Safer Internet Day 2015 is being celebrated globally today, Tuesday 10th February, with the slogan 'Let's create a better internet together'.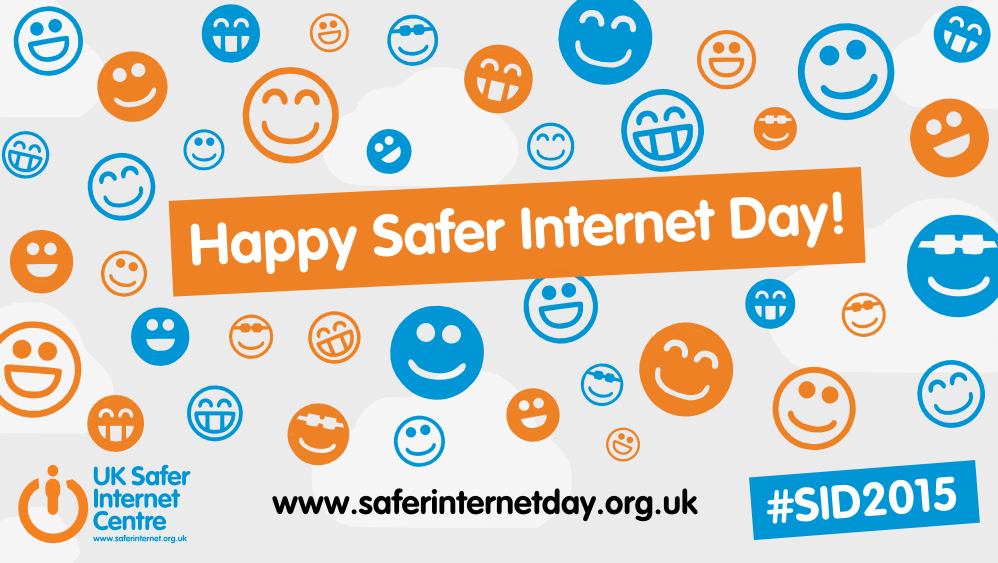 Coordinated in the UK by the UK Safer Internet Centre the celebration sees hundreds of organisations get involved to help promote the safe, responsible and positive use of digital technology for children and young people.
Globally, Safer Internet Day is celebrated in over a hundred countries, coordinated by the joint Insafe/INHOPE network, with the support of the European Commission, and 31 national Safer Internet Centres across Europe.
The day offers the opportunity to highlight positive uses of technology and to explore the role we all play in helping to create a better and safer online community. It calls upon young people, parents, carers, teachers, social workers, law enforcement, companies, policymakers, and wider, to join together in helping to create a better internet. Ultimately, a better internet is up to us!
http://www.saferinternet.org.uk/
Help in Hand

Are you a Grandparent who cares for your grandchildren?

Are you interested in a support group?

Would you like to meet other Grandparents who care for their grandchildren to socialise/ get advice and support?
If you have any questions or are interested in getting more information please contact: Amanda Gaskin, Family Support Worker (ESNW Cluster) 0113 2121784 or 07817 300093
Cluster International School Councils

International School Councils from across the Cluster met on Tuesday 25th November to film an entry for the DEC's 'Agent of Change' competition at Ireland Wood Primary School.
Each school came prepared with a poster and a speech about an 'Agent of Change' that has inspired them. This formed the opening scenes of the film. The rest of the film shared the collective vision of the International School Council and how together they too were an 'Agent of Change'. They talked about the power of pupil voice, strengthening partnerships, and working together on future projects.
Lee Byers, Fairtrade International, also came and gave a speech about the importance of Fairtrade and discussed with the children what they could do. This is something the children decided they wanted to persue as their next collective project.
The film was created using green screen technology. They loved using the clapper board and holding the big fluffy microphone.
The film is now in the editing process and will be ready for the competition deadline on 12th December.
NEW FOR SEPTEMBER!!!
Check out our Family Support page!! We have started our NEW Strengthening Families Strengthening Communities Parenting Programme, don't miss out, its not too late, there's still time to join give us a call!!!



Andrea Hey Family Support Worker